I recently had an interesting (polite way to say horrible) experience on a local business' website. It was to say the least, a bit frustrating. I wanted to press the magical 'X' so bad. But, my natural curiosity took over. I was committed to:
Finding the information I needed
Figuring out why they built their site the way the did
With a little investigative work, I discovered the site was an off-the-shelf WordPress theme. Pretty easy to build and inexpensive. Perfect for a small business owner, right? Well, if their only goal is to have a website, then you bet! But in this day and age, when 88% of consumers research products and services online before buying, having a poorly-designed site can have a tremendous impact on your bottom line.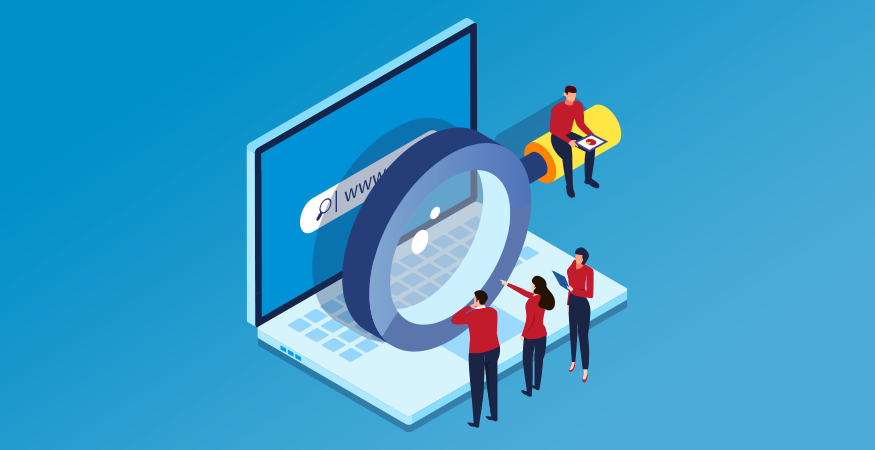 I spent approximately 5 minutes on the site looking for one specific piece of information. That's about 4.95 minutes longer than most internet users. Studies show that it takes just 50 milliseconds to lose an online visitor.
This experience inspired me to come up with a quick list of tips to help improve a website's usability.
To get started, the best definition of 'Usability' is the ease of learning to use and using something man-made.
1. Responsiveness
Is your site a responsive design?
At the close of 2022, mobile traffic accounted for almost 60% of all web traffic. Prior to the pinch screens on smartphones, companies had to create mobile versions of their websites. These mobile sites were cumbersome and required companies to maintain basically two web properties. In 2020, they are estimating 3.5 billion people will be using smartphones (world population is 7.7 billion).
Some templates have responsive configuration built into the overall structure, but these are designed for the masses and may not meet your company's requirements. Having a knowledgeable web design and development team can help build upon or redesign a responsive structure that meets your business objectives.
2. ADA compliance – Accessibility
There are a number of ways to update a current site or incorporate accessibility features into new construction. Since writing the article, I've been more aware of just how difficult navigating the internet would be for someone with limited abilities. With technological advances, creating a site that's useable for a wide range of abilities is attainable. If you are using WordPress for your website, consider the One Click Accessibility plugin. It offers many customized options to allow your website visitors to configure their optimal accessibility settings.
3. Visual appealing
Like I mentioned earlier, you have .05 seconds to persuade your visitors to remain on your site.
Your mind can process an image 60,000 times faster than words. If you think of your home page as a big image, it becomes even more important to have a well-designed home page. Photos on the page should be carefully selected. The overall structure of the page should suggest a clear hierarchy. When you are building your website, you may want to consider refreshing your company logo if it too is outdated. Cohesiveness in design (look, feel, etc.) is an easy way to earn some points with customers.
4. Clear hierarchy
If your site makes it past the initial .05 seconds, you have just a few seconds before the mind interprets the data and begins to organize it. During the next 2 seconds, your mind will determine where to go next. Establishing a clear visual hierarchy will help 'guide' the user throughout your site. Scratching your head a bit?
Let me explain a bit further…
If you go to a homepage that has dozens of images that are all the same size, all the same tone, all the same color palette, how do you determine what should be clicked on first? Do you automatically go to the first image at the top left? Our web designers use size, color, position, alignment, and negative space in order to create a visual hierarchy on a page.
We work closely with our clients to identify their site's primary purpose and then work to create a site that directs users to that goal.
5. Intuitive and easy to navigate
Did you know the hamburger menu (the three horizontal lines) was introduced 30 years ago! Today, it's become a very common and oftentimes expected graphical solution to navigation.
So many times, clients lose sight of what the intention of their website is and they get overly concerned about having literally everything available online.
It all begins with a sitemap. We take a considerable amount of time researching and reviewing content to determine the most logical and intuitive way to organize it on your website. We consider discrete call to actions and even how many hyperlinks page content should have.
We analyze how a visitor would get from the home page to an interior page. We track how many clicks it requires. We look for ways to reduce the number of categories and subpages.
6. Credibility
The internet is fraught with misinformation and this has had a significant influence on the skepticism of web visitors. The top three 'must-have' elements on the home page are:
Products and Services – about 86% of web users expect this. If you offer products and services, provide clear pricing.
Contact Information – 60% want to find this easily. I personally want a phone number on every page!
Company Profile – about 50% of visitors want to learn about the company. Having a backstory provides context that is relatable for consumers.
Personally, I feel it's fine to say "the best" or "leader" as long as you can back it up. Otherwise, avoid self-promoting statements that can easily be interpreted as inauthentic.
7. Readable and legible
We have this ongoing debate at our agency. Does copy come before design or does design come first? The answer is YES!
The average user spends no more than 15 seconds on a page before they decide to proceed or leave. Creating content that is formatted using header styles is a great way to establish that visual hierarchy I mentioned earlier. This all helps establish a clear path for the reader to follow.
A note about keywords. Using keywords in your copy is a great way to improve your search results but I caution to not go overboard. Having two dozen keywords packed into run-on sentences may help drive traffic to your site, but it also pretty much guarantees a potential customer leaving quickly and unhappy. Current studies show that approximately 88% of users will not return to a website if they had a bad experience.
8. Consistent design
Humans are amazing computers. We can digest vast amounts of information and make quick decisions. One thing we can't do is multitask. Part of the reason we can process data so quickly is we do just one thing at a time. Our minds will remember where key elements are on a site. Elements like: Home page, Main Navigation, Contact Us, Call to actions, etc. Keeping these basic elements in the same locations with the same formatting will help mitigate the need to 're-learn' where everything is. Another primary example is having the logo always click to the home page.
As much as come businesses want to have a site that is unique and cutting-edge, there is something to say about using standardized structures used on most sites. Leveraging existing standards frees up the mind to process what's most important — your message.
Final thoughts…
A well designed and thoughtfully-planned website can be an invaluable tool in your marketing efforts. Designing a site is more than just putting some colorful images on a page and hoping your website gets traffic . Creating a compelling and useful website that serves your customers requires skills beyond using an off-the-shelf theme. If you truly want to make a lasting impression that reinforces your brand, then work with a team of digital experts to create your online presence.